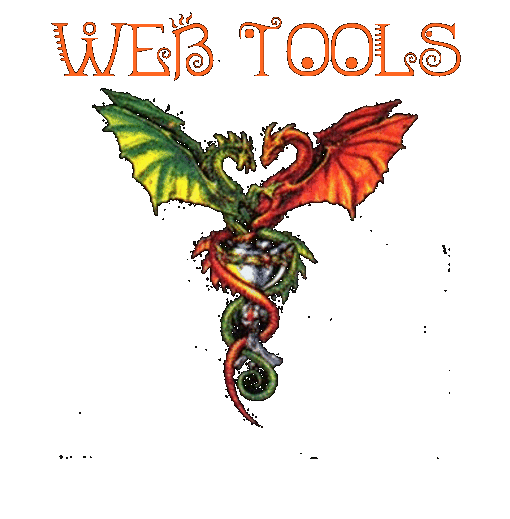 Web tools galore!!! There is so much information in these links!!! Everything you ever need to make a web site or homepage is included here..


There are tons of pages of WebTV tools, validators, utilities and more.. This page is great for both WebTV and Computers.


** Poski **



Banner Picture Designed By

** Wolfden **




Flickr - Fun Toys For Your Digital Photos
Scriptomizers - Great Scripting Tools
SignBot - Make Your Own Signs
Writer - Internet Typewriter - Saves your work as you type - Cool Tool !
Bruce's WebTV Help Page - Huge Site!
ImageMagick Tutorial - Excellent!
Ultrax's FTP Tool
Xtreme Xfactor Web Tools
Amazing Ribbon-O-Matic - Personalized Ribbons/Icons
Paulding Observer - Excellent Page!

ZboX Attachment Grabber
Photo Bucket - Free Image Hosting & Online Photo Albums
True Width Webpage Viewer
Ultra's Banner Maker 1
Ultra's Banner Maker 2
FallinStar's Tool Shed
WebFX Graphics Tool
Bandi's Tool Links Page
Word Wizard Erase/Replace Tool
CyberJunkie's Tools & More

HTML46 Tools - Awesome!
Cool Text - Make Awesome Banners & Buttons
Web Turtle - Online Drawing Tool
FancyMay's Web Tools
Cool Archive Logo Generator
Table-Wizard
SunnyHunny's Web Tools
Tandem Tables Tools
Draac's Tools & More
The Tool Shack FTP Tools

PT - WebTV Power Tools
Free Stuff On The Net
Expanding Head Online Tools
Webber's Resources
Trace Route Sites
Bloke's Transloader
No Spam Email Code For Webpages
Ultrax's Site Map
Ultimate Resources
WebGizmos

Webby Color Grabber - Awesome Tool!
TraceRoute, DNS Look Up/Locator And Ping
ImageMagick Tutorial
JacK's HTML Lab (Great For PCs)
Gif Transparentizer
Mailinator Disposable Email Address
Spacemany's Tool Galaxy
WebTV ToyBox
ANYBrowser Tools
Bruce's WebTV Help

More Links for Webtv Help
Everything WebTV
Help-Site Computer Manuals
Charset Conversion Utility
WebTV Information Links
JD's WebTV Tools And Utilities
GRSites Logo/Banner Maker
GRSites Button Maker
Imaging Station
Talk100's MSNTV Utilities

Easy Banner Generator
Web Page Previewer
IQ Auto ~ 3D Graphic Generator
StoneWolfe's Tool Shed
Web Scissors For WebTV
Image Shack Free Image Storage

This page has been accessed





times since the counter was created, on September 3, 2004.

[ Web Tools ]

[ Backgrounds ] [ Hoaxes, etc ]

[ Graphics ] [ Fun ] [ Javascript ]

[ Midis ] [ Poetry ] [ Postcards ]

[ Recipes ] [ Kid's Links ]

[ Women's Links ] [ Free Online TV & Videos ]

[ Art ]

[ Info ] [ Color Charts ] [ Desktop Wallpaper ]

[ Home ]


Updated July 2011