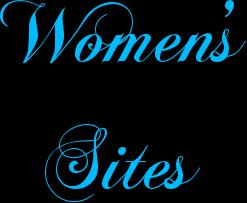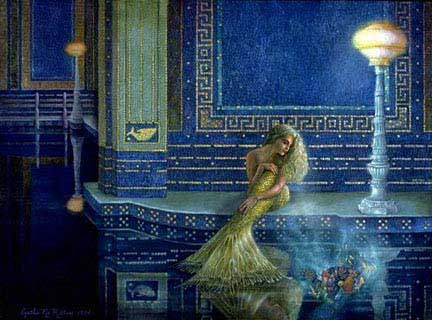 The Wise Woman's Stone



A wise woman who was traveling in the mountains found a precious stone in a stream.


The next day, she met another traveler who was hungry, and the wise woman opened her bag to share her food.


The hungry traveler saw the precious stone and asked the woman to give it to him. She did so without hesitation.


The traveler left, rejoicing in his good fortune. He knew the stone was worth enough to give him security for a lifetime.


But a few days later, he came back to return the stone to the wise woman.


"I've been thinking," he said, "I know how valuable the stone is but I give it back in the hope that you can give me something even more precious..."


"Give me what you have "within you" that enabled you to give me the Stone..."


Author Unknown







Banner Designed By

** Wolfden **






Share Your Site With Us!


** POSKI **






Here is a wonderful site for the woman that loves to cook. Nani has done a great job!

And it's a very easy site to find the recipe that you're looking for and it's also a fast loading one, no waiting on this one.

I know you will all enjoy this great site!


Thank you for sharing your site, Nani!

Nani's Kitchen






This is Shirley's first web site! A wonderful story about her life and history. Being a very good writer I know that you will enjoy this Site right from the beginning to the end.

Don't miss this one!

Shirley's Web Site


Thank you Shirley for letting us see what "real life" is about!






Treat yourselves to the Artistic and very beautiful paintings by Carol Allison.

A very wonderful and interesting site.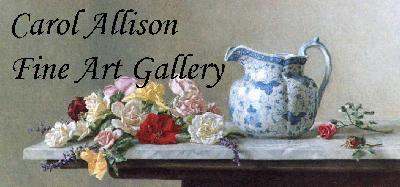 Thank you, Carol, for sharing your beautiful Site with us.






Tinker has some wonderful links on Health, Beauty and Aromatherapy and so much more to browse through.


A excellent variety of pages with helpful information! Relax and check these out.


Tinker's Homepage

Thank you, Tinker, for sharing your lovely and interesting page!






Carol aka Dancer23 has created a beautiful site about Nature and Animals. I really enjoyed seeing the lovely pictures of all the wild animals and birds. She also has so many interesting and excellent links! Very well done!

Dancer's Little Corner

Thank you Carol for sharing your wonderful Web Site with us.






Here is a great site created by Veronica. She is a blessing to many people - not only through her pages but also with the kindness of her heart as a mother, friend, caregiver and nurse.

The Rest Stop

Thank you for sharing your Site with us, Veronica.






Here is a very beautiful Poetry Page called "The American Rose" which was sent to me by Martha Dilg.

She has many poems which are lovely and uplifting. You will enjoy reading them and sending them to your friends and family.






Thank you, Martha, for sharing your beautiful Site with us.






Here are three wonderful women's pages sent to me by Momma NightOwl.


Thank you, Momma NightOwl for sharing these excellent women's pages.


Women In The Civil War

Women Writer's Web Site

National Women's Health Information Center






These sites were submitted to us by Ticha aka MtLashes. They are full of good ideas, links and information.


Look through them all. I know you will find something of interest and helpful!


Thank you, Ticha!


This site (Kountry Life) has information on just about "everything"!! It's a must read!

Kountry Life

Loving You

Dollar Stretcher

Land O'Lakes - Wonderful Recipes & Tips!

Hillbilly Housewife - Excellent Site!

Free Printable Medical ID Alert Wallet Card






Here is a very good women's site that PinkLucy sent to me for this page.


There are some very fascinating topics on it.


Thank you, Pinklucy.


Project Her Story






Here is a website about a remarkable woman named Doris Haddock also known as "Granny D", who decided to do something about Campaign Finance Reform in 1998.


A year later (January 1999), she began walking across the United States in an effort to draw attention to this issue.


She walked 3200 miles starting in California and ending in Washington, DC. Not only did this cross country walk seem impossible, she also had health problems including emphysema and arthritis.


Oh and I should mention that when Granny D started this walk, she was 89 years old!


Granny D - Official Website






Don't miss the incredible movie called "BEYOND RANGOON (1995)" starring Patricia Arquette. The tragic events in Burma portrayed in this movie were kept from the news media and are still going on today. (This movie will keep you on the edge of your seat from beginning to end!)


The page below belongs to Aung San Suu Kyi, the woman who is leading the fight for the Democracy movement in Myanmar, formerly known as Burma. She has been under house arrest for 12 of the last 18 years (see UPDATE below) and was the winner of the Nobel Peace Prize in the early 1990's.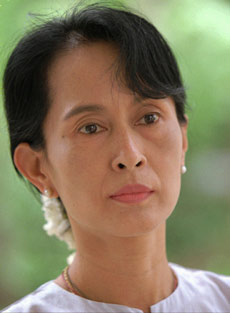 Daw Aung San Suu Kyi's Pages

NOTE: Aung San Suu Kyi's NLD party won Myanmar's (Burma) 1990 election but was never allowed to govern.
UPDATE: November 28, 2005
UPDATE: May 26, 2006
UPDATE: Latest Developments October 25, 2007 - CNN



Fran Maiers wrote a beautiful tribute, including lyrics and music, to her precious daughter, Sherry, whom she lost in a tragic accident almost one year ago. It is her hope that this will touch the hearts of others who have experienced similar loss.

Fran not only wrote the lyrics and the music, but she recorded it as well - it's her beautiful voice you hear in the background.


Very Beautiful Tribute To Sherry Shannon



Alexandra David-Neel - Mystic and Explorer
4000 Years Of Women In Science
Women's FAQ On Singles
Caring Hearts Abuse Center



Image Courtesy Of

Faeries Of The Forest Gallery


Background Courtesy of

Absolute Background Textures Archive






This page has been accessed





times since the counter was created, on March 9, 2004.



[ Web Tools ] [ Art ]

[ Backgrounds ] [ Hoaxes, etc ]

[ Graphics ] [ Fun ] [ Javascript ]

[ Midis ] [ Poetry ] [ Postcards ]

[ Recipes ] [ Desktop Wallpaper ]

[ Kid's Links ] [ Women's Links ] [ Info ]

[ Color Charts ] [ Free Online TV & Videos ]

[ Home ]


Updated July 2011